About CLICKPRO MEDIA – one stop online marketing solution Malaysia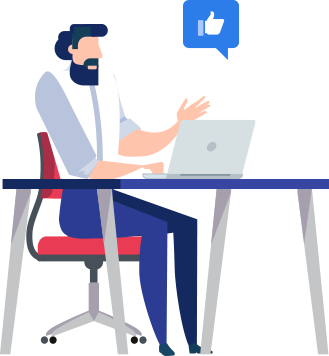 ClickPro Media Sdn Bhd has been established as an Internet Marketing Company In Malaysia since 2010. Our task is to bring our clients business from traditional business model to online platform in order to gain more awareness, create conversion and achieve goal that client expected. We are specialized in website services, online business and internet marketing solutions. Throughout the experience we had in the internet marketing market, we are proud to be successful in the market and be recognized by our clients.
Our contribution, experience, knowledge and wisdom has successfully bring ClickPro Media to the top in the internet industry. Our team members are mostly involved in the field of internet marketing and website development services more than 10 years, their proven skillsets always achieved client's satisfaction and expectation.
We work together with our client to ensure the integrity of their brand, compliance with various medium communications and the best practice for future development in the ever-changing business landscape. ClickPro Media guarantee the results and make sure it is cost effective. Provide your online business with the best consultation and solution. We earn the trusted partner and become as a certified partner of Yahoo! Southeast Asia Search Marketing. We believe in order to build long-term relationship with our client, we provide excellent and innovative service to bring their online business to the top. Choose us, you will be surprised by our professional services.