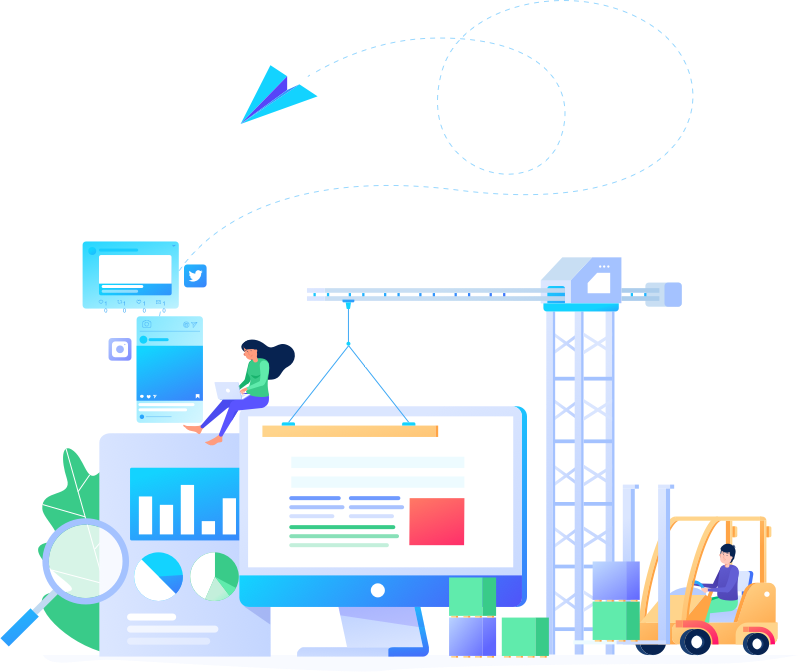 Do you know there are more than 3 billion of internet users around the world accessing internet every minutes and every second? The recent statistic shows, more than 40% of the internet users out of the world population over 7 billion of people use online search engine to search for the products and services every day. The world population are keep on growing every year. Do you know what it means to you? It means the web has become a really exciting place to enthusiasm the people search around the world. Being online is important for your business nowadays. It is the best time for your business to connect with the potential customers. Website is one of the portal to help your business attract new customers and increase your business revenue.
Every day, there are millions of the people around the world search on the web, looking for the goods and services like what your business selling. Open a website is just like your physical store grand opening, instead of getting someone to step into your shop, getting notice online is ease of targeting the niche market and get sales close. Website could help your potential customer reach you at ease by finding your store location and operating hours, your contact information, products and services, customers review and also promotion and offers. Website is always the best tools to build up your branding and relationship with customers, no matter your business is big or small.
Now you know being online is important for your business. If you would like to discover more information about creating a website for your online business, we are always happy to help you out. There are some things you should think about below:
When your online business is getting on track, there are always some headache comes in. Thus, below are some consideration you might need to think about.
If you are facing all the problem above, do not hesitate to call us now! We make sure to clear your frustration and make you proud to share the website with your customers.