Mobile Responsive Design Services
Nowadays the world is confronted with various mobile devices, tablets, screen sizes and resolutions. Mobile search volume has been increase rapidly and surpassed desktop search, multiple devices has become an integral part of our lives. This is why ClickPro Media provide mobile responsive design services, one of the website services for all website and apps for our clients. A mobile responsive design website can make a huge difference when your customers are searching your products and services from their mobile devices.
In April 2015, Google has been officially made mobile friendliness as one of the ranking factor. So if your website is not mobile friendly, it will rank lower on the search engines result pages when customers search from a mobile device. Website which is not mobile friendly soon will not appear on mobile search results at all once Google build a mobile only index. It is important for all business to reach their audience across all platforms. Mobile responsive design will resize, hides, shrinks, moves and adapt to the content based on the screen size of each device. A mobile friendly website make sure your website can be view on any device and maximize visitor's user experience.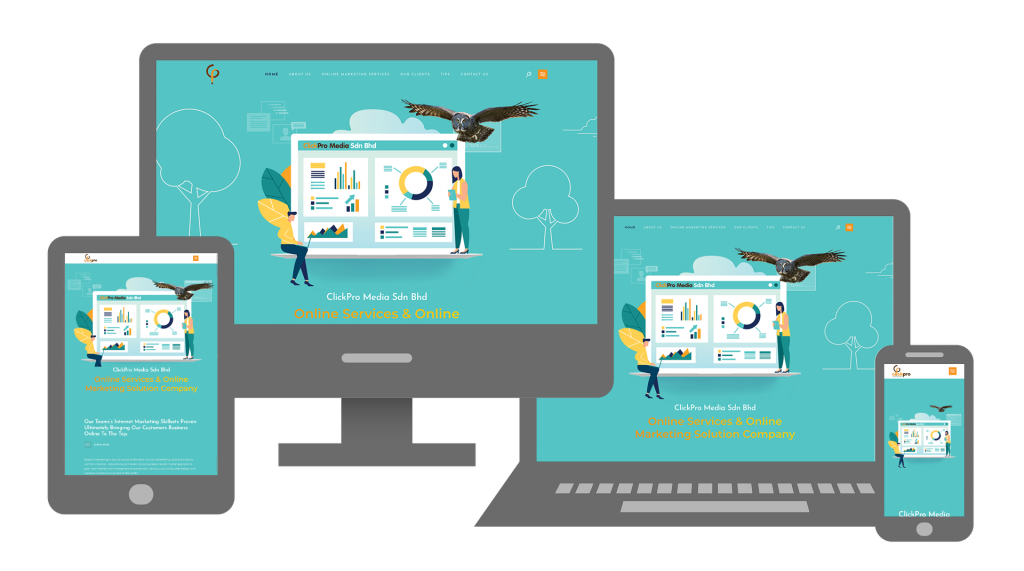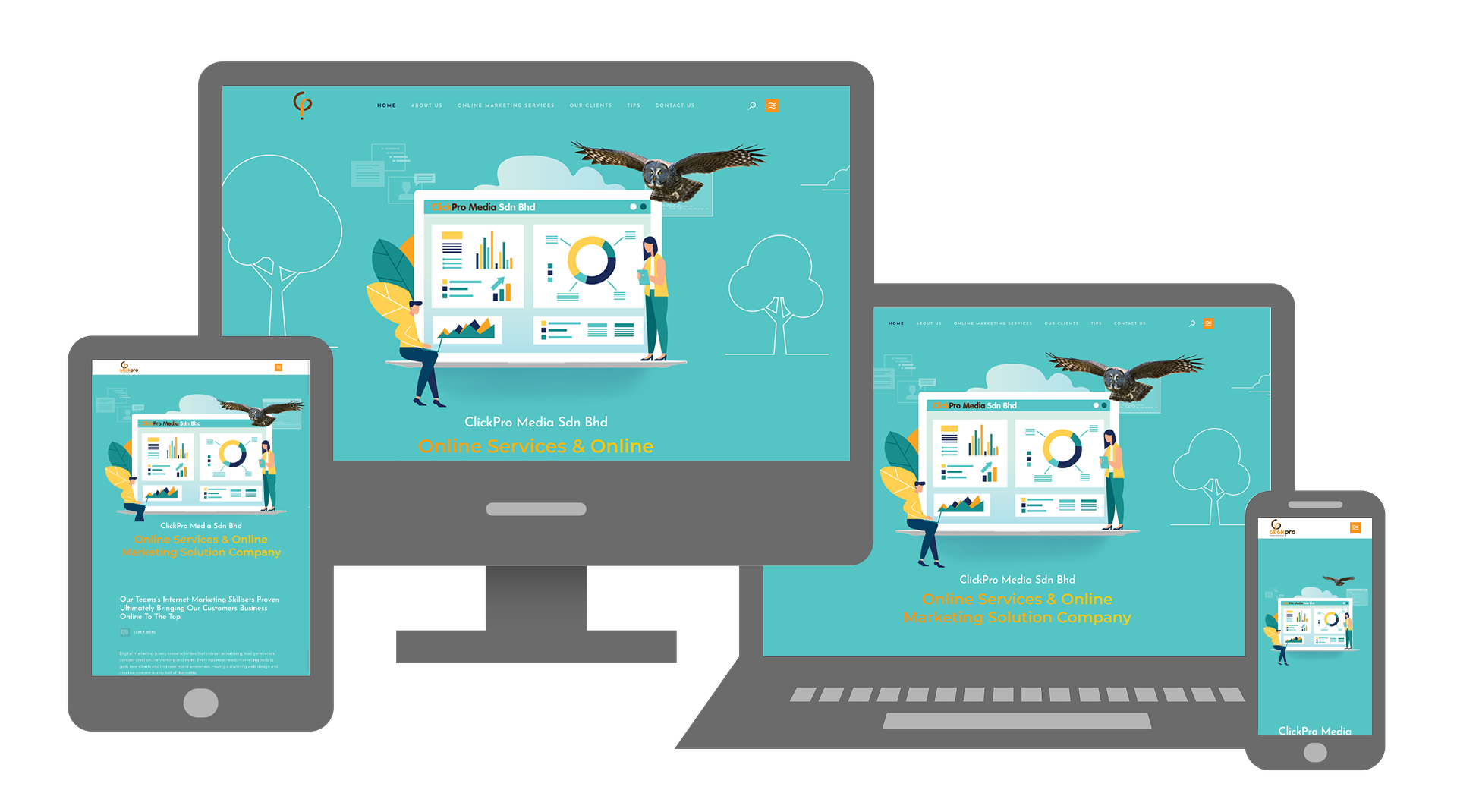 ClickPro Media create user friendly navigation and responsive content layout, make sure it will look good on all devices. You will definitely attract more traffic for your business if you have a mobile friendly website. Mobile responsive website will be easier for Google to do indexing, so that when your customers are search using their mobile phone, your website can easily rank on the top. A business website without mobile friendly are falling behind, because 8 in 10 visitors will stop engaging with a website that are not user friendly on their device. You might lose your potential customers sales to other competitors hand.
Have you ever found yourself on a website that are not mobile friendly on your device? A website that you have to zoom and pinch to read all the small text and accidentally click on a tiny buttons, would you even want to continue to shop in that website? Of course you would not want to, everything is not user friendly and hard to look for the information that you want. Mobile responsive design offer the best usability for your visitors, as they are compatible to all users on all devices.
Mobile responsive website services is offering a seamless experience on all devices. ClickPro Media will be tested all screen size and resolution to ensure that it is compatible with all browsers on desktop, tablets and also mobile devices. It will help business increased engagement, conversion and ROI in return. Implementing a mobile responsive website can ensure that your business are on the winning side.
Don't wait and act now! There are so many benefits to make your website into mobile responsive design. ClickPro Media are specialize in designing mobile responsive website with stunning design, it will also rank well in search results pages. Check out our client's portfolio website to have a look on some of the custom mobile responsive website we have built!