How Does Pay Per Click Advertising Work
How does pay per click advertising work? Pay per click (PPC) also known as "Paid Ads", it is an incredibly powerful marketing tools that can increase sales or generate potential leads. PPC ads play an important role when you want to broader your business on the online internet platform. PPC services is a form of advertising which you can set the ads based on your budget, and you only pay for the clicks you received. It is a way of buying leads to your website rather than earning it organically. It allows advertisers to bid for ads placement, so when someone search for a keyword the specific ads will appear to them.
Your budget will deduct when someone clicks on your ads, you will pay for the current cost per click (CPC). Once your budget has been depleted, Google will ceases to run your ads until you top up your budget again. Whether you are looking for traffic, growing online sales or building brand awareness, PPC can help on that. ClickPro Media will understand client's goals and expectations before going deeper into that. There are several types of PPC ads below such as search ads, display ads, local search ads and remarketing.
Search ads
Google search ads are the most common used for PPC ads. All these ads are displayed above or beside Google search results page, related to what user searching for. If someone search for the product or service that related to your business, your ads will appear to them.
Display ads
Google display ads is similar process and can reach a broad audience, it is a bit different with the PPC model. It can be text based or media banners, it can be develop to display at more than 2 million websites and over 600 thousand apps.
Local search ads
Local search ads are location focused ads, it can target users searching for products or services nearby yours on Google. It featured your business location and contact number for users to visit or call.
Remarketing
Remarketing ads appear to users who are already visited your website or app previously. These ads can help to reconnect you with your visitors who are interested in your products or services, it encourage conversions.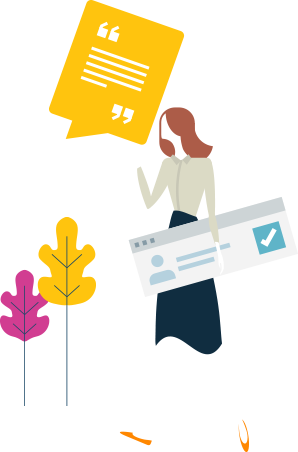 ClickPro Media will go through Ad Auction which is a bidding system to bid for keywords that is related to your business. Then search engine will perform the complex algorithms calculation to determine which ads are going to display and in which order and which advertiser. We will bid for the related keywords that are likely to bring conversion or drive sales which is not over expensive. Besides that, having a great landing page, relevant ads and keywords will increase your chances of having a successful campaign.
PPC is a cost that directly impacts on your business, you only pay when you get the results. If you are ready to start PPC ads but struggling to understand above information, please do not hesitate to reach us out! ClickPro Media are happy to solve your problem and give you the best solutions for your online ads.