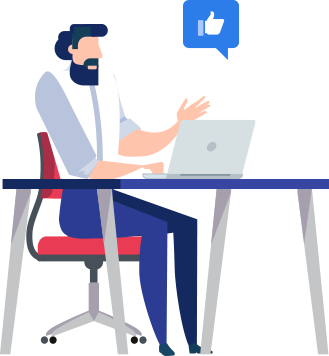 ClickPro Media Sdn Bhd strive to provide extreme quality services that exceed client's expectations through what we promise to deliver. We aspire to bring the latest technology and internet marketing in the business globally. We aim to be the best internet marketing solutions company in Asia that provide one-stop services, where our clients can realize the full potential of their internet marketing needs to help increased their business revenue. We simplifying the relationship between your business and search engine in order to get great return from it.
We leverage our deep understanding and expertise of our client's business and requirements to create a customize solution that fit for their business. We help our clients create long-term relationship with their audience and raise their brand awareness through online platform. ClickPro Media deliver result oriented internet marketing solutions that enhance our client's business brand image, increase their sales revenue and foster their growth. We take the gaps in what available in current marketing trend and develop the best solutions to ensure our team members work harder, faster and smarter than out competitors. We measure our success by the success of our clients.
We do not sit back and take orders, instead we prefer to bring something to the table in terms of creativity, experience and great ideas to reach and connect with our client's audience. We look forward to be the best in providing consistent growth, success, innovation and creative internet marketing solutions company that take into account our client's requirements and challenges. We are committed to earn our client's trust through outstanding execution and uncompromising dedication to their business. ClickPro Media will continue to promote teamwork, efficient and effective quality and excellence in all phases of business. We aspire towards continuous improvement in all we do.