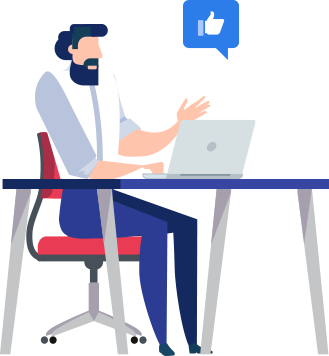 ClickPro Media Sdn Bhd the lead of internet marketing solution company in South East Asia providing comprehensive service ranging from website development, content marketing and all kind of internet marketing solution. In this competitive world, we strive to be different and unique than the others. Our team constantly evaluates the best way and latest method of internet marketing to implement in your business. We make your business one step closer to success in internet marketing. ClickPro Media believe effectiveness and efficiency will get the work done, as we all know time is precious to everybody.
It is important to get the right digital marketing tools that fit your business. Your brand and its presence in today's online platform is just as important to us, as it is to you. ClickPro Media not only focus on creating internet marketing to make your business stand out, we also create assets that bring conversion to your business. We just accept the challenge given by clients without overthinking. To make our clients happy and satisfy, we deliver as much awesomeness results as possible! With our determination and passion, our team always adapting to change and growing even faster than ever.
ClickPro Media team are professionals and experienced who can craft your next innovation and propel your online business further in the online platform. We strive to exceed our client's expectation through what we promise to deliver. We provide excellent and innovative service to bring our client's online business to the top. ClickPro Media guarantee the results and make sure it is cost effective. Provide your online business with the best consultation and solution by our excellent skillsets and services. We treat our clients as our business partner, we make sure what you invested in us will get great return by our best effort.