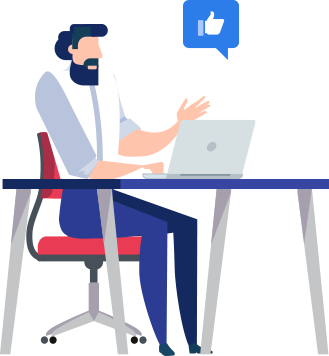 In our constant pursuit for growth, ClickPro Media Sdn Bhd has taken initiatives to do regional expansion, in order to develop a stronger based start from Thailand and Singapore. Such expansion measures are to capitalize on the arising opportunities and increase growth potential in the markets, which we can ultimately help optimize the value we delivered to our clients. This is why we started the expansion around the neighborhood country, to become the leading key player in the internet marketing industry in South East Asia.
Regional expansion can help increase the assets and investments to support the development of technologies and services support. It can build up our company reputation and brand equity through relationship building we have with our clients around the country. ClickPro Media work with clients across a range of sizes and market sectors, who want to improve their current online business or who are planning to take their business into an international market. We provide our clients the best solution to ensure they meet their business goals in every market.
ClickPro Media aim to be the best internet marketing solutions company in Asia that provide one-stop services, where our clients can realize the full potential of their internet marketing needs to help increased their business revenue. We aspire to bring the latest technology and internet marketing in the business globally. We look forward to be the best in providing consistent growth, success, innovation and creative internet marketing solutions company that take into account our client's requirements and challenges.
In a digital connected world, it has never been more important for your business to connect with audiences from across the world. Internet marketing opens up a host of new opportunities for your brand to penetrate into new markets and grow. ClickPro Media connect you with your customers, no matter where they are.